Our focus
What We Are know for
Estate Development
Our aim is to provide Best in Class estates in Lagos as a whole, creating fully functional housing estates that open up and compliment government's efforts at providing affordable accommodation to the our main target market – The middle and High network Group In developing our housing units we invariably provide environments that are refreshing alternatives to the stressful and sometimes chaotic conditions of a highly populated Lagos metropolis.
Project Management
With over two decades of experience in the construction management industry, We have demonstrated a proven ability to ensure that a client's project is delivered on time and on budget. The team's expertise in reviewing pre-construction documents, preparing schedules and detailed progress reports, providing hands-on administrative management of the construction process and coordinating punch list, sign-off and payment procedures, are all controlled and coordinated for maximum effectiveness using our carefully crafted project management system.
Facility Management
our Facilities management offering consist of a wide spectrum of services which include and is not limited to Building maintenance, Generator repairs and servicing, Air conditioner installation, repairs and servicing, We pride ourselves in being at the forefront of the new "culture of maintenance" now spreading through the country.
About US
A Nigerian Brand with Global Expertise
Pinehurst Estate Company was established in 2009 as an independent, locally-owned real estate company with a gated community focus. Our business is much more than property - it's about guiding our clients every step of the way in the selection of design, building, sale and purchase of their home, joint ventures, renovation, land verification and other real estate investments. With our great team of professionals, who live and work in Nigeria, London, Dubai and South Africa, we have first-hand knowledge of the best places to invest. With our partners and investors combined knowledge of over 90 years of international real estate, design, development, facility and project management, we are able to deliver world class solutions. Our services are comprehensive: we provide buyers with access to available listed properties in Nigeria and other countries. We offer seller support that includes customised marketing of your property across a vast international network of honest affiliate brokers. Many firms talk about integrity, excellence and focus; at Pinehurst Estate Company those are our core values. We are tireless advocates for the satisfaction of every client, the successful conclusion of every transaction is the bedrock of our business and the foundation of our reputation. We are persistently pursuing prosperity for our clients.

We are have been involved in luxury lifestyle homes, land sales, conceptualization of gate communities, construction of compact homes on prime land spaces, joint ventures.
Pinehurst Estate,

Lagasa, Lekki, Lagos 208 plots sold

Pinehurst Estate,

Agbara, Badagry, Lagos - Sales Start in Jan 2017

Pinehurst Estate,

Kuje, FCT - Abuja - Sales Start in Nov 2016

Pinehurst Estate,

Ofada, Ogun State - Sales Start in Nov 2016
Our Team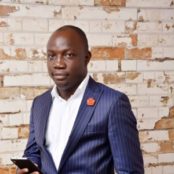 Currently studing at University of South Wales to get his MBA He runs Pinehurst Estate Company, Viva Networks Limited, Solomon Soyemi and Spencer (Chartered Accountants) and was appointed the COO of MSGEnergy UK during the summer of 2016.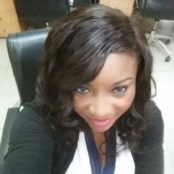 Joyce Aiyudu
Head of Project Management
Educated at Obafemi Awolowo University, Ile-Ife, she has worked at Baker Hughes, Professionals Experts and Energy Company and OandO before joining Pinehurst Estate Company.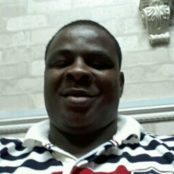 Olumide Kembi
Head of Business Development
Educated at Ladoke Akintola University of Technology He has worked with Sifax Group, Crusader Insurance Company Plc and DHL International Limited before joining Pinehurst Estate Company.